Media personality, Toke Makinwa seems to have found love again in the arms of a man identified as Hope residing in Ghana with the duo allegedly set to tie the knot soonest.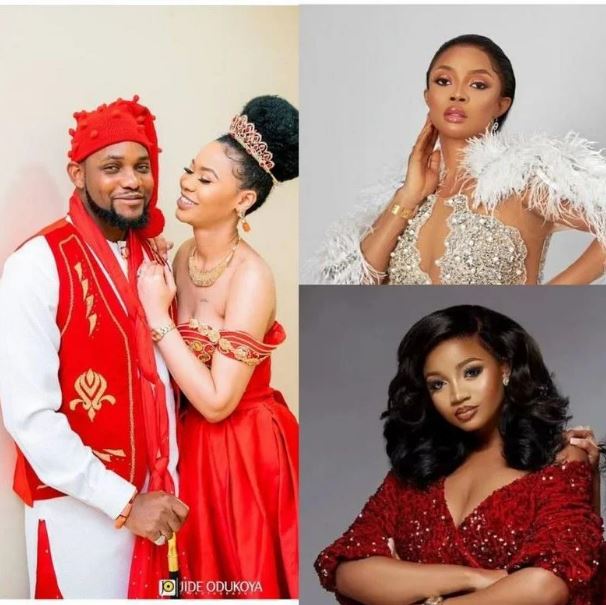 A post which uncovered details of their relationship in a lengthy post, read:
"So I know you all know that Hope's [Guy in the picture] mareiage with Jeniffer went down few months after cuz of CY.
Then Hope met Maame [lady's pic under Toke's] in Ghana and thought she was better than CY.
Now Maame started taking Hope to church etc, Hope met Maame's family etc
Fast forward, Hope met Toke via Toke escorting her friend on some of her love trips to Ghana even though they've known each other before in Naija but never dated.
Then Hope found out that at least Toke no dey form saint and do moves back door unlike Maame who wanted to prove "mother Theresa" to Hope
Now Hope jilted Maame who is thw sister of Ghanaian News caster, Serwa Amihere and now Sister Toke is fully in charge
Toke barely stays a full 2 weeks in Naija without tripping Ghana
Toke and Hope happens to be in a very serious relationship now.
Now in Gh, Nana Aba Anamoah, Sandra Ankobiah etc are all beefing Toke low key. But in actual sense, Toke no send ???????? she is just working on her relationship with Hope and geared on walking down the isle soon with hope.
Good luck and congrats in advance. At least Toke no hide her street side to form virgin Mary"